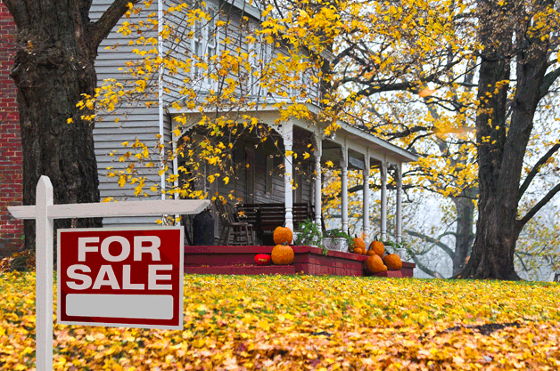 Fall is a beautiful time of year, late summer flowers are in full bloom, the leaves are turning vibrant shades of orange, yellow and red, and the air is crisp and clean. There's nothing quite like a bright blue sky over the North Shore mountains in the fall.
While springtime may have the reputation of being "real estate season", the reality is the best time to sell your home is when you are ready or need to sell. The notion that fall or winter is a "bad time" to sell your home is an outdated idea that no longer holds true. The fact is people are ready to buy homes throughout the year.
A lot of home shopping, at least initially, happens online. Buyers don't have to take time out of their busy schedules to drive around neighbourhoods scouting houses. Buyers can sit comfortably with their tablets on the couch. As a result of user-friendly real estate websites and apps, the fall months are no longer considered a real estate dead zone.
Here's why:
1. Buyers never stop looking. A serious home buyer is looking at new homes online 24/7, even through the holidays. If the right home becomes available, they're ready to move.
2. There is less competition. A lot of people still buy into the old thinking that real estate stops from Labour Day to Valentine's Day. Many potential sellers wait for spring. This is good news for you, because less inventory on the marketing equals less competition for you!
Each season has unique advantages that make it ideal for selling your home. A seasoned and professional real estate agent knows how to help you prepare your property to sell any month of the year. Follow along with our blog series as we shed light on what it takes to get your home sold this fall season!

Think you may be ready to list your home? Let's chat at info@grantgardner.com or 604-990-6468 to get your home sold this fall!